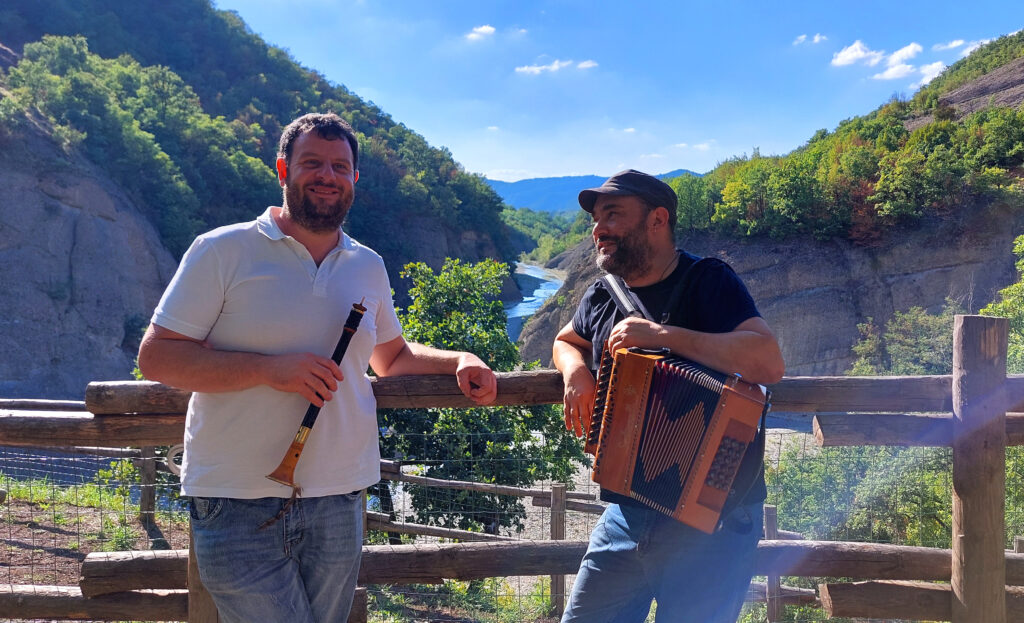 Fabio Paveto: piffero (fife), chromatic accordion, recorders, vocals
Andrea Capezzuoli: diatonic accordion, musa (bagpipes), vocals
Alice Graziotin, Davide Rosella: dance
Matapuexi, which in the ancient dialect of D'Aveto valley (Genova) means "crusher peas", "deadbeat", is a duo of the Apennines area between Lombardy, Piedmont, Emilia and Liguria, known as "the four provinces", where still today, is alive the tradition of a musical instrument protagonist of festivals and dance: the Piffero.
This small popular oboe, ancestral instrument of the peasant culture, is today usually accompanied by the accordion; Matapuexi is one of the few formations that has given light and enamel to the old companion of the piffero, the müsa, the bagpipes to a single drone.
Andrea Capezzuoli, in addition to playing this ancient instrument for some 30 years, has recently trapped bagpipe making. His workshop is located in the upper Val Curone, in the same village where Carlo Musso "Carlaja," the last historical musa player of the four provinces, died in 1956, and the musa built and played by Capezzuoli is a copy of the historical player's instrument.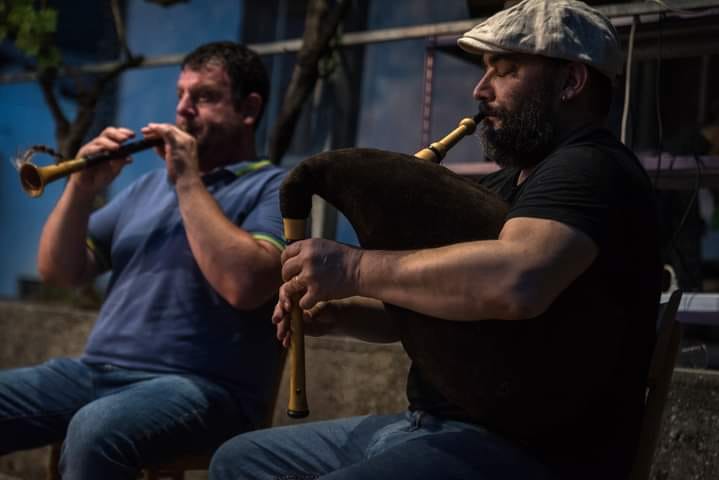 The repertoire consists of a number of traditional songs arranged by the duo, but mostly the large body of dances that represent the musical richness of this area. The more modern ones, which entered the traditional repertoire during the 20th century with the arrival of the accordion, such as waltzes, polkas, and mazurkas, and the ancient ones, handed down by the pifferai for at least two centuries now: alessandrine, monferrine, gighe, perigurdini, sestrine, and piane.
On various occasions, the duo collaborates with other well-known and respected pifferai such as Fabrizio Ferrari, Claudio Cacco, forming the "classic" piffero-muse-accordion trio.
Matapuexi, in addition to concerts and traditional festivals, holds courses and workshops of dances from the four provinces using two experienced teachers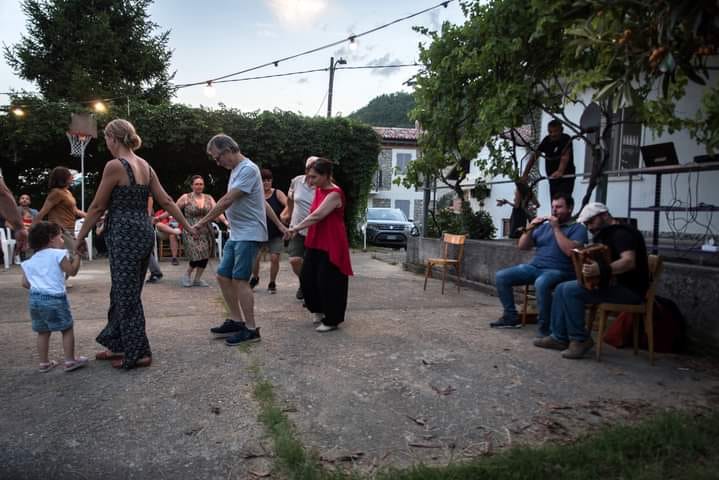 Fabio Paveto, a well-known pifferaio and Accordionist from Daglio, has been animating the traditional partys and dances of the area in the upper Borbera Valley for years. He also plays and collaborates with several folk bands (Bandabrisca, Statale 45, Enerbia) with which he treads the stages of Italian and foreign festivals.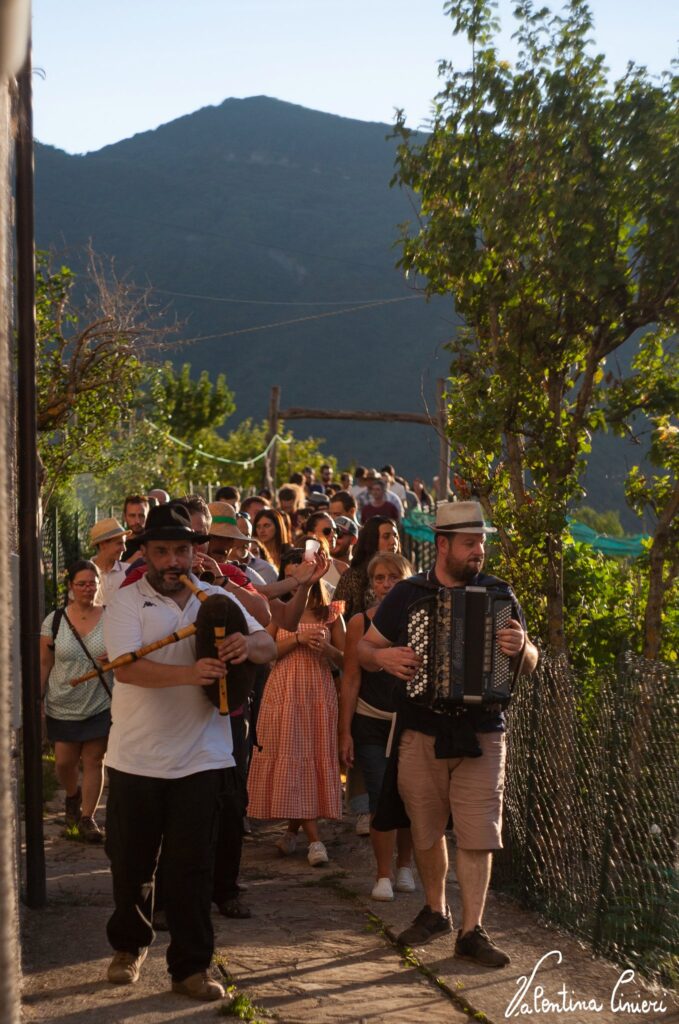 Andrea Capezzuoli is an appreciated Milanese melodeon player and bagpipes player, who for 20 years has been following the scenes of Italian and foreign folk festivals (Peru, Canada, Holland, Belgium, France, Spain, Portugal, Germany, Czech Republic). He recently began the production of muses and pive in his workshop in the upper Curone valley (AL) –> Le melodie del legno

Alice Graziotin and Davide Rosella, dancers from Liguria living in Milan who have a long experience in teaching Italian and French folk dances, with a focus on the dances of the four provinces. They routinely hold dance classes and workshops between Milan and Genoa.
Party moments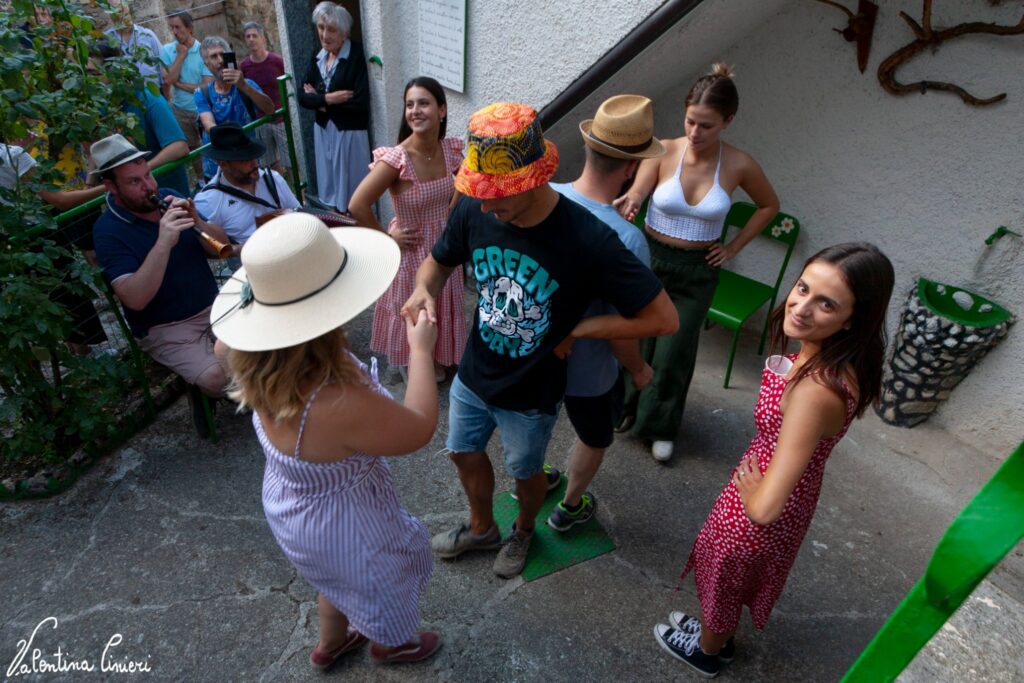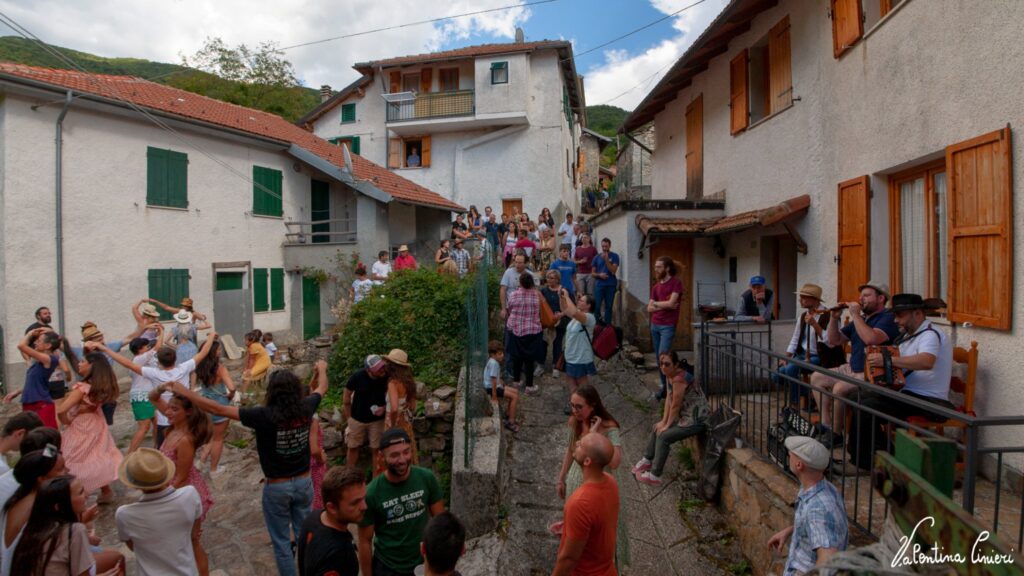 Video